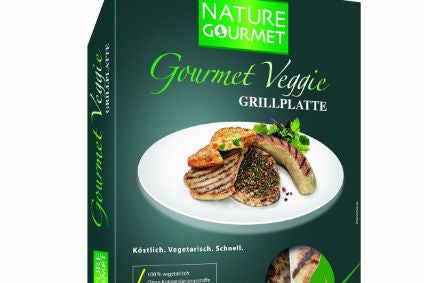 Swiss food group Orior has booked a 17.4% rise in net profit for the first half of 2016 despite a "challenging market environment" with retailers, food service providers and procurement prices for raw materials.
Orior booked a profit of CHF12.1m (US$12.59m) compared to CHF10.3m in the first half of 2015, which the group said was negatively impacted by exchange rate fluctuations.
Net profit margin increased by 78 basis points to 5.1% – an equity ratio of 55.5% compared to 54.7% in the first half of last year, which Orior said gave it "a solid foundation for its 2020 growth strategy.
The group generated revenues of CHF239.5m in the first half of 2016, which corresponded to a slight decline of 0.8% compared to CHF241.5m in the same period last year.
Orior said the main reasons for the year-on-year decline were pricing pressure, sales promotion activities and Buendnerfleisch exports. "Another factor was the change in the business model for the exports of vegetarian and vegan specialities under the Nature Gourmet brand, which have been produced and distributed through a licensing partnership with the German company Tofutown since March 2016," Orior said.
Meanwhile, Orior said its Swiss business reported positive volume growth albeit slightly lower sales revenues, due to pricing pressure and sales promotion activities.
EBITDA increased 1.3% to CHF22.7m compared to CHF22.4m in the first half of 2015. "Higher EBITDA led to a likewise good EBIT result of CHF15.5m compared to CHF15m in the first half of 2015," the group said.
Orior Convenience, the group's specialist for fresh convenience food with its three competence centres Fredag, Le Patron and Pastinella, "outperformed the broader market in most product categories but could not hold its revenues at the level reported for the first half of 2015".
"Looking ahead to the second half of 2016, we expect the general environment to be very challenging and revenues will continue to be pressured by market forces and, in particular, pricing dynamics," Orior said.
The group warned that the procurement front will remain challenging too. However, Orior said "despite this challenging environment we expect further positive triggers for our operating performance thanks to the measures and initiatives that have been introduced". "The vigorous implementation of the Orior 2020 strategy will remain a priority in the second half of the year, with a special emphasis on innovation and our well-established and well-known brands."