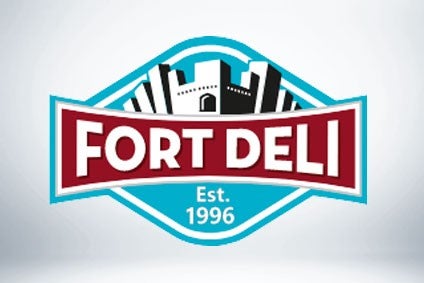 Norway-based food group Orkla has announced its acquisition of Finnish foodservice business Seagood Oy Fort Deli for an undisclosed sum.
Orkla has bought 80% of the shares of Fort Deli. Henrik Poulsen, Fort Deli's CEO, will retain the remaining 20% of the shares in the business and will continue to lead the company
According to Orkla, Fort Deli holds a strong position in the Finnish hotel and catering market, which accounts for around 80% of the company's revenues.
It is an established supplier of frozen products, sauces – including the Hank's and Nonna's brands – and condiments in Finland. Orkla is hoping to combine its product portfolio with Fort Deli's established customer relationships.
Jaan Ivar Semlitsch, president and CEO of Orkla, said: "With this acquisition we follow through on our strategy to invest in the foodservice and out-of-home markets, which we see as significant future growth platforms.
"In addition, we continue our expansion in the growing Finnish home market, where both our branded consumer goods businesses and our out-of-home business through Kotipizza show excellent momentum."
The Norwegian firm's most recent investment in the Finnish market was in 2019 through the acquisition of Kotipizza Group, which owns a chain of pizza restaurants.
Orkla operates in Finland through four companies. Their combined operating revenues in 2020 amounted to EUR425m (US$512m).
Fort Deli has ten employees and its turnover totalled EUR8.7m in 2020. It was established in 1996 and its headquarters are in Vantaa.