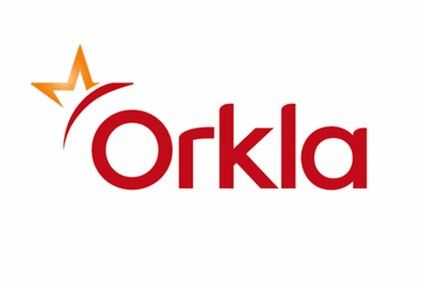 Nordic food group Orkla has completed an agreement to buy German ice cream sales and distribution company Eis Ludwig Graebner.
The deal "will strengthen Orkla's position as a supplier of ice cream ingredients and accessories", the group said.
Both companies have agreed not to disclose the purchase price, Orkla said.
Eis Graebner is a privately-owned, Hannover-based company established in 1929 with 18 employees. The company's turnover in 2016 was EUR6.5m (US$7.1m).
Orkla said "several cost measures have been identified" and will be implemented over the next two years".
Pal Eikeland, the CEO and executive vice president of Orkla Food Ingredients, said: "The purchase of Eis Graebner complements Orkla's current position in the ice cream ingredients and accessories segment in Germany. The acquisition offers potential for expanding our product range, broadening our distribution and realising synergies with our present operations."
Orkla, which has a range of consumer-facing brands on sale in the Nordic region, including Grandiosa pizza and Toro sauces, has made a series of business-to-business acquisitions in recent quarters.
In April, Orkla bought 85% of UK firm Orchard Valley Foods, which supplies "ingredients and accessories" to bakery, chocolate and ice cream companies in the UK and in continental Europe.
A month earlier, Orkla's struck a deal to acquire Dutch ice cream industry supplier Laan Heiloo.
In September, Orkla agreed to buy a 70% stake in Broer Bakkerijgrondstoffen, a Dutch manufacturer of almond paste, bakery ingredients and ice cream powder.
In March 2016, Orkla snapped up UK-based ice cream cone and wafer maker The Waverley Bakery Ltd. Waverley primarily sold ice cream cones and wafers to the grocery sector in the UK. The company also offers ice cream cones, ingredients and accessories to ice cream parlours and small-scale ice cream manufacturers.