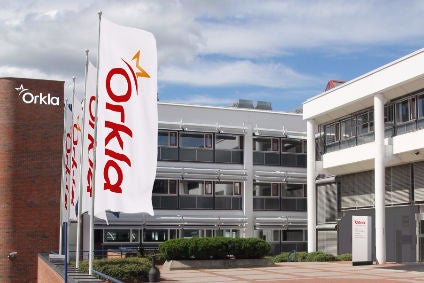 Nordic food group Orkla has announced the acquisition of Norwegian ingredients supplier Arne B. Corneliussen (ABC) for an undisclosed sum.
The deal was done through Orkla's wholly-owned subsidiary Idun Industri.
ABC, which was owned by a subsidiary of Danish Crown, is an ingredients manufacturer and supplier to the Norwegian food industry.
Its product portfolio consists of spices, marinades, flavourings, starter cultures and other functional ingredients, in addition to packaging solutions. Its customer market is Norwegian food manufacturers with the Norwegian meat industry the main segment.
Oslo-headquartered Orkla said the deal will expand the range and customer base of its Orkla Food Ingredients arm, which supplies bakery ingredients such as margarine and butter blends, yeast, bread and cake improvers and mixes and marzipan as well as ice cream ingredients.
Pål Eikeland, Orkla executive vice president and CEO of Orkla Food Ingredients, said: "This acquisition gives us access to a new growth platform in the food industry.
"The purchase of Arne B. Corneliussen also offers potential for synergies with our existing ingredients operations in Norway, in the form of a more strategic focus on the out-of-home sector as well as savings in areas such as purchasing and distribution,"
ABC, established in 1949, has been owned since 1995 by DAT-Schaub, a subsidiary of Danish Crown.
The company, which has 32 employees, has its head office, production facilities, test kitchen and warehouse at Økern in Oslo. The business had a turnover of NOK188m (US$23.4m) in 2016.
Orkla today (25 October) reported an increase in its third-quarter operating profit.