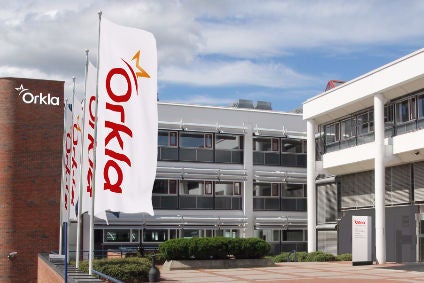 Scandinavian food group Orkla has acquired a majority stake in the Swedish sales and distribution company Werners Gourmetservice.
Oslo-based Orkla has done the deal through its wholly-owned subsidiary KåKå.
Financial details have not been disclosed.
Werners is a major player in Sweden for premium products for restaurants, confectioners and professional chefs, and has also established a presence in Denmark, Finland and Norway.
The company offers gourmet products such as truffles, caviar, chocolate, espresso coffee, desserts, spices and oils, and distributes well-known brands such as Valrhona and illy. The company also sells products under its own brand, Werners, both business-to-business and direct to consumers.
KåKå is a supplier of bakery ingredients and accessories to Swedish bakeries, confectioners and bakery industries.
Thore Svensson, senior vice president Orkla Food Ingredients S&D, said: "Werners holds a strong market position in growing categories and has valuable premium product expertise.
"The company is well established in the growing out-of-home channel, and also offers online shopping. This acquisition complements KåKå's strong position in the bakery, confectionery and café sector, and offers potential for broader distribution for both businesses."
Skara-headquartered Werners was established in 1990, and the three current owners work in the company. Two of them will remain in executive management positions and as minority shareholders after the transaction.
The company anticipates a turnover of SEK180m (US$20.2m) for the financial year that ended in April 2018.
This is Orkla's third deal this year. In February it bought Danish cereal maker Struer Brod and in March it took a controlling stake in Danish pizza maker Gorm's.