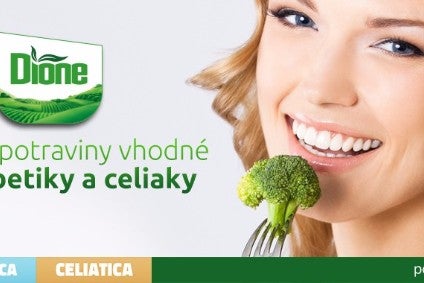 Norway's Orkla has signed an agreement to buy Czech frozen vegetable producer Agrimex.
The purchase was made through Orkla's wholly-owned subsidiary HAME , which produces branded ready meals, pate, baby food, jams, tinned vegetables and sauces distributed in the Czech Republic and Slovakia.
Agrimex's automated facility in Panenske Brezany, north of Prague, is supplied by local farmers. The company's brands include Dione , Dione Premium and Agrimex Foodservice.
Both parties agreed not to reveal the purchase price, Orkla said in a statement today (20 November).
Established in 1995, privately-owned Agrimex generated a turnover of about CZK260m (US$11.9m) in 2016 and employs 32 people. Its financial results will be consolidated into Orkla's statements from 1 December.
Atle Vidar Nagel Johansen, Orkla's executive vice president and CEO of the company's Orkla Foods arm, said: "Agrimex and Hame are a good fit.
"We are market leader in several categories in the Czech Republic and Slovakia, and by purchasing Agrimex we will also acquire a solid foothold in frozen vegetables. Furthermore, we are strengthening our position in the out-of-home sector since more than one fourth of Agrimex's sales are made through this channel."
Orkla has been busy this year with a number of acquisitions, disposals and ventures.
In October, the company purchased Norwegian ingredients supplier Arne B. Corneliussen for an undisclosed sum through its wholly-owned subsidiary Idun Industri. That followed the April acquisition of a majority stake in another ingredients firm UK Orchard Valley Foods of the UK.
The firm ventured into organic and vegetarian foods by buying Danish sales and distribution company SR Food in May, the same month it completed an agreement to buy German ice cream sales and distribution company Eis Ludwig Graebner.
On the disposals front, Orkla sold its K-Salat business in Denmark to Danish dressings, salads and sausage supplier Stryhns earlier in November.
In June, Mars ended a distribution deal with the Norwegian company for Wrigley products.