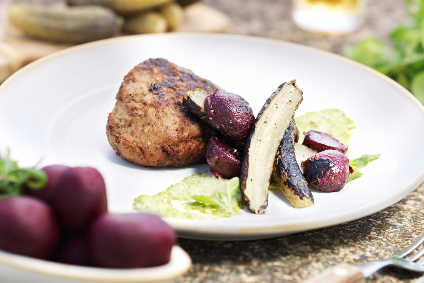 Orkla, the Nordic food group, is targeting smaller restaurants in Sweden with a new "locally-produced" steak.
The company has developed the line with Swedish farmers association Skånskt Naturbeteskött.
"It was important for us to show that we as a major player also can involve ourselves in projects locally with small businesses. We must not only work together with major partners, Magnus Selin, vice president of Orkla's food solutions division in Sweden, said.
The steak is being sold under Orkla meat brand Krögarklass. The cows used for the steak are reared in the southern Swedish county of Skåne. The Skånskt Naturbetesköt association is made up of 70 farmers in the county.
Orkla touted the environmental credentials of the steak. It said the cows used "exercise much more" than other cattle. Selin pointed out the cows are reared in Skåne, slaughtered in the local town of Sjöbo and processed in Eslöv, a town 40 kilometres north. "It does not get more local food than this," he insisted.