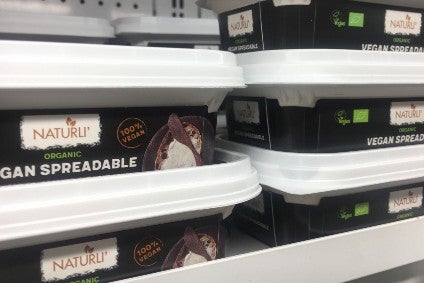 Nordic food group Orkla, home to vegetarian brands Naturli' and Anamma, wants to double its revenue from plant-based products in two years.
Orkla generated NOK500m (US$55.2m) in sales from its plant-based products in 2019 – up 40% on 2018 – and CEO Jaan Ivan Semlitsch has a target for sales to reach NOK1bn by the end of 2021.
In comments confirmed by just-food, Semlitsch told Norwegian newspaper Dagbladet said the industry was "in the middle of a solid paradigm shift", adding there is among consumers "a growing acceptance of plant-based food".
A spokesperson for Orkla told just-food the company was basing its forecast of a doubling in its sales of plant-based products on "increased consumer demand, an extended product range and expansion into new markets".
The spokesperson added: "Our plant-based business continues its strong growth in 2020. In particular we are glad to see continued strong performance for Anamma in Sweden, while also launch of new products under the Naturli' brand in Denmark have good performance. We have also launched Naturli' in Norway and it is looking promising, but it is still early days."
Orkla acquired Sweden-based meat-free firm Anamma in 2015. The group owns 67% of Danish margarine supplier Dragsbæk, which owns plant-based business Naturli' Foods.
Naturli' was set up in 1988, selling alternatives to milk in Denmark, such as soy, rice and almond 'milks'. The firm has been owned since 2010 by Dragsbaek. In 2014, Naturli' launched meat-free products. It now does business in 18 markets.