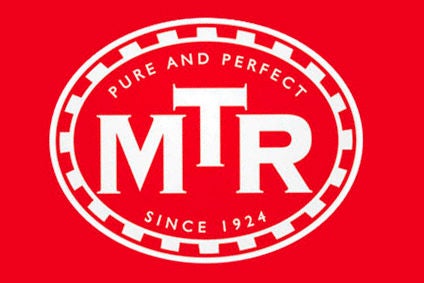 Norway's Orkla Group is entering the Indian confectionery market via its subsidiary MTR Foods with the launch of its all vegetarian Laban sweets, a human-shaped fruit-flavoured chew.
MTR will make and distribute the candy at its Bengaluru facility and has invested INR400m (US$6.2m) in a production line with equipment brought in from Germany, the UK and South Korea, the company said in a statement.
The product has been adapted to meet Indian tastes and will be available in strawberry, mango, green mango and orange flavours. The packaging has also been redesigned to appeal to local consumers.
Commenting on the launch, Sanjay Sharma, CEO of MTR Foods, said: "We have invested close to INR400m on this project to ensure that we get everything right – from getting the best manufacturing equipment from across the world to procuring the quality ingredients from across the world. With an India-wide launch and MTR's sales and marketing bandwidth behind this product, we are confident about the success of Laban."
MTR Foods is a 90-year-old company with a portfolio covering foods, snacks and desserts. Orkla bought the firm around ten years ago and is a supplier of consumer goods to the grocery, specialised retail, pharmacy and bakery sectors.
"With the localisation of Laban based on the preferences of Indian consumers, this will be the first product to come from the Orkla portfolio in the confectionery category in India," said Atle Vidar-Nagel Johanssen, CEO of Orkla's foods arm, said. "We are confident that Laban will prove to be a growth-driver for Orkla in the Indian market."
In April, MTR Foods broadened the range of breakfast foods it sells in India with its 3 Minute Breakfast line.