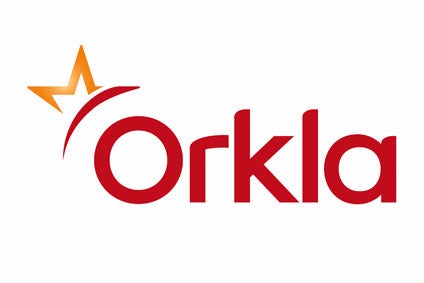 Nordic food group Orkla is expanding its business in China in cooperation with Alibaba, with the launch of its own e-commerce store on the e-commerce giant's Tmall platform.
Detailing the company's long-term objectives during a conference call with analysts on Orkla's third-quarter results yesterday (1 November), CEO Peter Ruzicka said the company believes export sales are "an important driver for growth in the future".
Orkla intends to use its existing brands and reputation to expand in international markets such as China. "We have a lot of unique Nordic products, they are regarded to be healthy, safe from a food safety perspective, produced in cleaner environment with clean air, clean water and so on," Ruzicka said. "China is a quite big market, actually it's the world's largest e-commerce market and we have now entered into cooperation with Alibaba or their web shop, Tmall. So we are now on with our own Orkla store on Tmall with our Nordic brands, Nordic approach, natural healthy and safe food."
Orkla has launched 25 SKUs through its Tmall portal, orkla.tmall.hk. The company plans to extend the range at the start of next year.
Rusicka said the approach will not dramatically change Orkla's sales trajectory in the short-term. Nevertheless, he insisted China is a strategic market for Orkla in the longer term.
"In short-term, we don't expect huge sales but we think this is an important way to learn the Chinese consumer and to learn Chinese market and the e-commerce market, and we think this will give great opportunities going forward," he said.