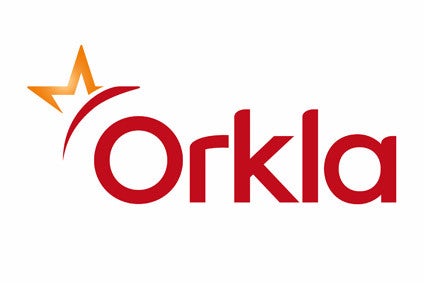 Norwegian food group Orkla has reached an agreement with Abdon Group to acquire Denmark's Igos, which manufactures marmalade and fruit fillings for bakeries and confectioners.
Orkla bought the Copenhagen-based firm through its subsidiary Odense Marcipan for an undisclosed sum.
Igos, which was founded by the Schwartz & Son family in 1942, had a turnover of DKK44m (US$6.9m) in 2017 and EBIT of DKK2.9m, according to a statement today (5 July) from Orkla announcing the deal. The company will be consolidated into the Norwegian firm's financial statements as of 1 July, 2018.
Located in Scandinavia, Odense Marcipan produces marzipan and marzipan-related products for bakeries, caterers, industrial cake manufacturers and confectioners.
"The acquisition of Igos supplements its portfolio with a much sought-after product category," the statement said.
Niels Søgaard, chief executive of Odense Marcipan, added: "The purchase of Igos is strategically appropriate for strengthening our platform in Scandinavia and Northern Europe. The agreement offers potential for purchasing synergies and broader distribution for both companies."
The transaction further expands Orkla's presence in the ingredients space after it snapped up Norway's Arne B. Corneliussen in October via another subsidiary Idun Industri. And in May last year it purchased Germany-based Eis Ludwig Graebner, which supplies ice cream ingredients and accessories.
A month earlier, the company acquired a majority stake in UK firm Orchard Valley Foods, which produces ingredients for bakery, chocolate and ice cream manufacturers in the UK and Europe.