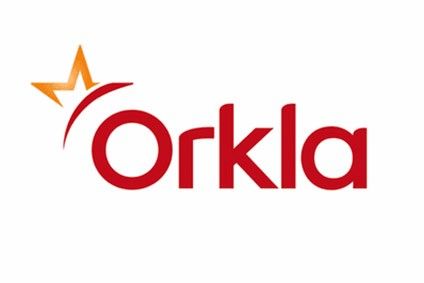 Nordic food group Orkla is expanding its operations in central Europe with the EUR175m (US$191.7m) acquisition of Hamé, a branded consumer goods company with "leading" market positions in the region.
Orkla president and CEO Peter Ruzicka said: "The categories offered by Hamé are well-known to Orkla and will complement and strengthen our existing categories. With this transaction Orkla becomes one of the leading FMCG players in attractive markets in central Europe."
In the Czech Republic and Slovakia, where the group generates 70% of sales, Hamé holds "leading positions" in pates, ready meals, ketchup, preserved vegetables, jams and baby food. Its iconic brands include Hamé, Májka, Znojmia, and Otma. Hamé also has strong positions in pates in Hungary, Romania and Russia, Orkla said.
The Hamé deal will double Orkla's turnover in central Europe, the company said this morning (11 December). Orkla's existing businesses in central Europe include Vitana, which operates in the Czech Republic and Slovakia, Felix in Austria and Orkla Foods Romania.
Combining its operations will make Orkla a more "attractive supplier" to the grocery trade in these markets and position the company for "further growth" in the region, Atle Vidar Nagel-Johansen, EVP and CEO of the company's Orkla Foods unit, suggested
Hamé has approximately 2,400 employees and ten production sites. The group achieved sales of CZK4.9bn (US$198.8m) and net profit of CZK234m in 2014.