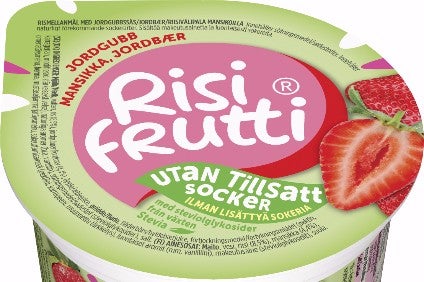 Nordic food group Orkla has launched a version of its Risifrutti chilled dairy pot product without added sugar.
The group said the move is part of a strategy to reduce sugar throughout its product range by 25% within three years.
Risifrutti, launched in 1992, is especially popular in Sweden with Orkla's research showing 41m of the snacks are eaten there every year but in recent years Swedes have communicated a desire to see the sugar content reduced.
The new product is instead sweetened with steviol glycosides.
The firm's marketing manager Joakim Wictorin, said: "Risifrutti is a good and healthy rice meal that measures and gives positive energy. We want to offer alternatives to everyone who loves Risifrutti. In recent years, Swedes have shown an increased interest in reducing their sugar intake."
Risifrutti is made at Orkla Foods plant in the Swedish city of Örebro.
Orkla's Swedish arm employs around 1,500 people and has an annual turnover of approximately SEK5bn (US$617.5m).