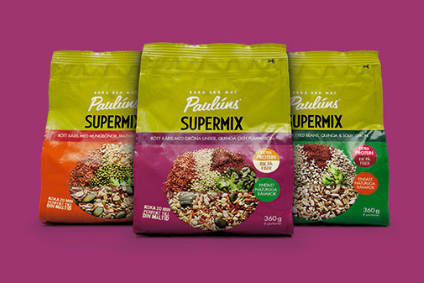 Orkla aims to fill what it believes to be a "gap" in the market with the launch of Paulúns Supermix in Sweden.
"There has been a gap for a natural and good alternative to plain rice and pasta on the shelves that we can fill," Orkla Foods Sweden marketing manager Nina Sandström suggested. "Paulúns Supermix is an exciting blend of beneficial ingredients that contain less carbohydrates than pasta and rice and is also easier to cook than other options with just beans and lentils."
The range includes three varieties: red rice with green lentils, quinoa, brown rice and pumpkin seeds; brown rice with black eyed beans, quinoa and sunflower seeds; and red rice with mung beans, oats, brown rice and sunflower seeds.
Orkla stressed that the range is simple to prepare – it is ready after it has been boiled for 20 minutes – and it is also high in protein.