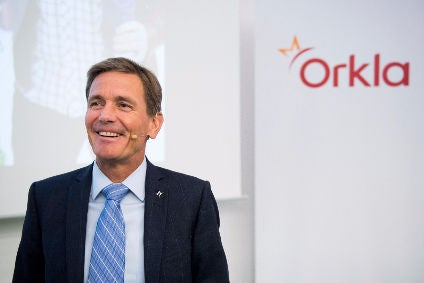 Nordic food group Orkla has unveiled plans to invest in its domestic pizza manufacturing base, a move that will lead to the closure of a plant.
Orkla is to spend more than NOK500m (US$58.6m) over the next five years on its pizza production in Stranda in western Norway.
The Grandiosa owner said the investment would focus on "new innovations and rationalising production" and would involve the closure of the smaller of two production sites.
An Orkla spokesperson told just-food today (30 March): "We currently have two facilities in Stranda, and it is our intention to close down the one in Slogstad and move the production to an expanded factory at Svemorka."
The spokesperson said the schedule for the closure had not been decided, "but we have indicated that it will happen late in the five-year period for the investment programme". The spokesperson said the distance between the two sites "is only five kilometres and the closure in itself will have little impact on jobs".
Orkla president and CEO Peter Ruzicka said: "The investment programme, which consists of several stages, will enable us to create future innovations. We attach decisive importance to improving our production efficiency. As the biggest player on the Norwegian pizza market, it's important that Orkla can consistently deliver higher quality. It's obvious to us that what is good enough today won't be good enough tomorrow."
Orkla's venture into pizza production at Stranda began in 1980 with the launch of its first Grandiosa pizza. Today, the group said its frozen pizza sales "to increasingly quality-conscious consumers" in Norway stands at around NOK2.1bn.
Earlier this month, Orkla announced the formation of Orkla Venture, an in-house venture fund to back start-up businesses.