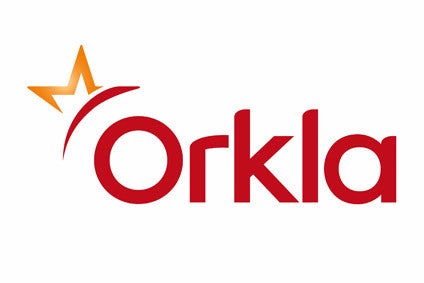 Orkla has decided to combine Swedish ingredients subsidiary Candeco Confektyr with UK business Orchard Valley Foods Group, in which the Nordic FMCG giant owns a majority stake.
Candeco, based in the Swedish city of Malmo, supplies decorations and inclusions to ice cream, bakery and chocolate manufacturers.
Orchard Valley Foods, located in Worcestershire in central England, supplies food manufacturers, sells own-label home baking products to retailers and markets its Additions home baking brand to out-of-home customers. Orkla acquired a majority stake in Orchard Valley earlier this year.
Cherry Blumberg, Orchard Valley's managing director, remains a shareholder in the UK firm. She said: "Orchard Valley has a track-record of 15 years consecutive growth in domestic and international markets. This move will bring some new momentum to the Malmo business.
"Orchard Valley and Candeco combined supply to over 40 counties and have a number of common major global accounts. [The] greatest opportunities [are] in APAC – particularly Australia/New Zealand – and North America, supplying to confectionery, ice cream and QSR, foodservice and retail home baking. The new group will be the basis for further expansion both organically and through acquisition, creating a world-class business into international markets [and] leveraging Orchard Valley's outstanding growth and export distribution channels."
The transaction, for which no financial details were released, does not change the shareholdings of Orchard Valley.