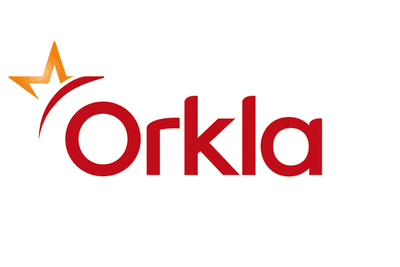 Norwegian conglomerate Orkla saw sales and profitability from Orkla Foods, its largest division, improve in the last three months of 2014 "after several weak quarters".
Orkla Foods, which accounts for X of the company's sales and Y of its profits, booked a 7.8% rise in EBITA to NOK470m for the fourth quarter of the year.
Revenue from the unit was up 1.5% at NOK3.37bn, which equated to a 2.2% increase in underlying sales. Orkla pointed to growth from its businesses in Norway, Sweden and India.
Orkla, which has been reshaping its business in recent years to focus on FMCG, said the improved performance was "to some extent positively impacted by timing effects".
In 2014 as a whole, Orkla Foods saw sales and EBITA rise.
The group's Orkla Confectionery & Snacks arm saw reported revenues fall in the quarter from NOK1.46bn to NOK1.45bn. However, underlying sales inched up 0.8%. EBITA grew 4.7% to NOK245 thanks to higher revenues in Norway. The divsion saw sales and EBITA increase in 2014.
Orkla's group net profit rose to NOK1.69bn in 2013, up from NOK747m in 2013. Operating profit increased to NOK3.11bn from NOK2.44bn. Sales grew to NOK29.6bn from NOK28bn year-on-year.