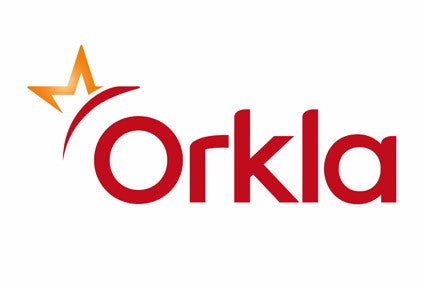 Orkla's moves to make its manufacturing more efficient has seen the Nordic food group close its only plant in Italy and end the production of a salads line in Norway.
The company, which is also looking to "exploit" economies of scale and "optimise" its portfolio, has also merged the management teams of two divisions in Finland.
All in, the three moves have led to the reduction of around 45 jobs.
Orkla, which last year announced its reviewing its manufacturing network, has shut a plant making business-to-business marzipan products in Italy, with the loss of around 20 jobs.
A spokesperson said the company had decided to close the site "because we have not managed to create profitability in these marzipan products for the industrial market".
Later this year, Orkla plans to stop selling mayonnaise-based salad products in Norway. Orkla has been making mayonnaise-based salads under the Denja brand and own label. Production of the salads at Orkla's multi-category Elverum plant will stop "after the summer", the spokesperson said. Around ten jobs will be lost.
"We have been losing market shares for a long time for our Denja mayonnaise-based salad products. Different efforts to turn around the situation have been fruitless and we have chosen to withdraw from the category," the spokesperson said.
In Finland, Orkla has combined the management of its Orkla Foods Finland and Orkla Confectionery & Snacks Finland divisions to establish the combined Orkla Suomi unit. Around 15 posts were affected.
Yesterday, Orkla booked higher first-quarter revenues and operating profit amid organic growth and the company's expansion via recent acquisitions. The company's first-quarter net profit was flat due to an increase in tax expenses.
Sanford Bernstein analyst Andrew Wood called the results "generally positive" but added: "There is still room for further progress on margins."