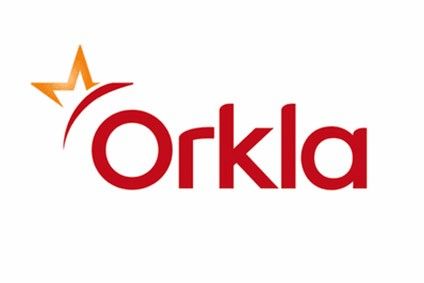 Nordic food group Orkla has signed an agreement to dispose of its potato flatbread brand Vestlandslefsa to Norwegian bakery firm Baxt Lierne, a subsidiary of seafood supplier Skagerrak Holding.
Oslo-listed Orkla said the disposal will enable the business to "streamline" its portfolio and focus on pizza production at its site in Stranda, a municipality in the Møre og Romsdal region of Norway.
The two parties have agreed not to disclose the price of the transaction, which includes the Vestlandslefsa brand, production assets and recipes, according to a statement from Orkla. The deal will become effective from 6 July.
Paul Jordahl, the chief executive of the Orkla Foods Norway unit, said: "The sale is part of Orkla's strategy to concentrate resources on our priority growth areas. Vestlandslefsa has a long history and is a favourite of many Norwegian consumers. We are glad that the business will be continued in the Baxt group."
Orkla said it acquired Vestlandslefsa through its 2013 deal for Rieber & Son.
While Orkla has been busy on the M&A front of late, the company has also been trimming parts of its portfolio. In February, it sold the Indian sauces and ready-meals brand SaritaS, which it also acquired through Rieber & Son. And last year it divested the Glyngøre fish brand.
In 2019, Orkla group CEO Jaan Ivar Semlitsch created a new role for an executive vice president for M&A and strategy, which was filled by former DuPont executive Sverre Prytz, as he eyes investment opportunities.