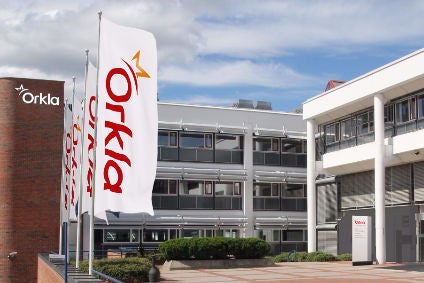 Orkla, the Nordic food manufacturer, has continued its acquisition activity with a move for Lecora, a business based in Sweden making schnitzel and vegetarian foods.
The company has also announced the purchase of a minority stake in Portuguese company Asteriscos e Reticências, which produces fermented tea-based health drinks sold in Europe under the Captain Kombucha brand.
The deal for Lecora sees Orkla take on a company selling into the retail and foodservice channels. Orkla said the out-of-home sector is Lecora's largest channel.
"Orkla holds a leading position in the Swedish grocery trade, in numerous food categories. With the purchase of Lecora we are strengthening our out-of-home business and expanding our portfolio of organic, vegan and vegetarian food products," Henrik Julin, the CEO of Orkla's food business in Sweden, said.
Lecora, set up in 1963, is a family-owned company with 35 employees based in Vadstena, a Swedish town 160 miles south of Stockholm.
The company had a turnover of SEK95.9m (US$10.3m) and EBIT of SEK5.9m in 2018, Orkla said. Turnover is "primarily generated in Sweden" but Lecora exports to the EU.
Orkla and Lecora "agreed not to disclose the purchase price", the Norwegian firm said.
The investment in Asteriscos e Reticências was another piece of M&A news issued by Orkla today (29 March). The business is owned by the two founders, who have an 85% stake, and the German venture capital firm Doehler Ventures, which holds 15%. Doehler Ventures is financed and supported by ingredients manufacturer Doehler. After the completion of the transaction, the founders will retain an interest of 48.5% and Doehler will reduce its stake to 7.9%.
Orkla did not disclose how much it paid for its stake in Asteriscos e Reticências. Johan Wilhelmsson, the CEO of Orkla's international food business, will become the chairman of the Portuguese firm.
"In investing in the Captain Kombucha brand we are putting our money on a new and increasingly popular product. The probiotics and organic acids it contains have a positive effect on gut health, which is one of Orkla's priority areas," Wilhelmsson said.