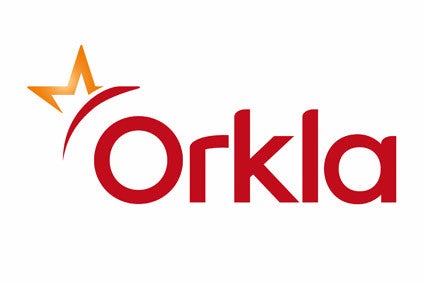 Norway-based Orkla has agreed a deal to buy a 70% stake in Broer Bakkerijgrondstoffen, a Dutch manufacturer of almond paste, bakery ingredients and ice cream powder.
Orkla said today (2 September) the transaction, through its wholly-owned subsidiary Sonneveld Group, will see it pay EUR6m (US$6.7m) on a 100% debt-free basis. The move will allow Sonneveld, which does business in bread improvers and mixes, to expand its product portfolio in the Netherlands in categories Orkla "knows well", it said.
The move follows Orkla's acquisition last year of a majority stake in Dutch ice cream suppliers Frusco and Briceland. The former owners of Broer also owned Briceland. Orkla said two of the former owners will remain minority shareholders in Broer with a total of 30% of the company's shares.
Orkla said the acquisition of Broer, which has its own production of ready mixes for soft-serve ice cream, further strengthens the group's position in the Dutch ice cream market.
Orkla's executive vice-president and CEO Pål Eikeland said: "This acquisition is in line with Orkla's desire to grow in selected categories and markets where we see potential for further growth and synergies. Broer holds solid positions in categories that are already part of Orkla's core business, and the acquisition is strategically important for strengthening Orkla's presence in selected geographies in Europe."
Broer manufactures primarily for the Dutch business-to-business market, but also exports products to other countries, chiefly Belgium. "With sales and distribution companies in 22 countries, Orkla will be able to contribute to the further development of the company's sales, marketing and product development activities," the company said.
Broer, based in Waddinxveen, has a total of 32 employees. The company booked a turnover of EUR17m in 2015.