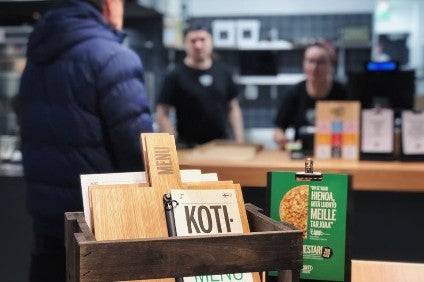 European food manufacturer Orkla today (22 November) announced a move to acquire the owner of a chain of pizza restaurants.
Orkla, which counts Grandiosa pizza among its main brands sold through grocery retail, is looking to buy Kotipizza Group, the largest pizza chain in Finland.
"The acquisition of Kotipizza Group is in line with our strategic ambition to increase our presence in channels with faster growth than traditional grocery, and we see a good match between the two companies," Orkla president and CEO Peter Ruzicka said.
Orkla said its offer for Kotipizza Group, which is listed on Nasdaq Helsinki, values the business at around EUR146.1m (US$166.5m). Kotipizza Group's board has backed the bid.
Kotipizza Group has a chain of 280 restaurants in Finland, of which all except one are franchise-operated.
The company also owns purchasing and wholesale company Helsinki Foodstock, which supplies ingredients to the chain and other customers.
Kotipizza Group had total net sales of EUR84.1m in the financial year 2017 and EBIT of EUR6.4m.