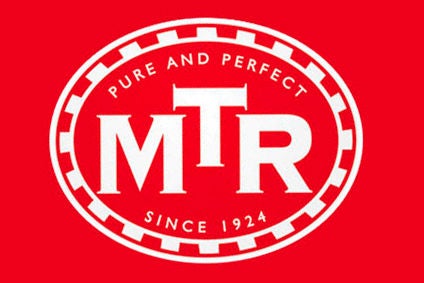 MTR Foods, the Indian business owned by Nordic group Orkla, plans to increase the production capacity at its factory in Bangalore.
Under what MTR Foods CEO Sanjay Sharma called a four-year "master plan", the company is looking to add newer processing and packaging lines to the site. It is also planning to set up a research and development facility. Sharma said the business was looking to spend INR2bn (US$30m) at the site. A programme of initiatives will also include moves to improve sustainability.
MTR Foods manufactures 140 products at the factory, including blended spices, ready mixes that can be used for making breakfast and dessert, plus canned beverages and vermicelli.
Sharma said the site had eight "sub-units" with room for more to increase capacity."Our current manufacturing facility has about 20,000 sq ft of area that can be used to install new sub-units. We would be using this area to increase production capacity and meet the demands we expect in the next five years time," Sharma said.
MTR Foods is not looking to acquire nor build more production facilities in the country. "We have a robust distribution system in place which manages to reach our target geographies with speed and efficiency. We are not looking at expanding our manufacturing presence in any other part of India," Sharma insisted.
Asked for MTR Foods' annual sales, Sharma said the business was "currently an INR7bn company with a compound annual growth rate of 18%". He declined to provide the business's profit numbers but said: "We are a financially stable organisation with zero debt and negative working capital."