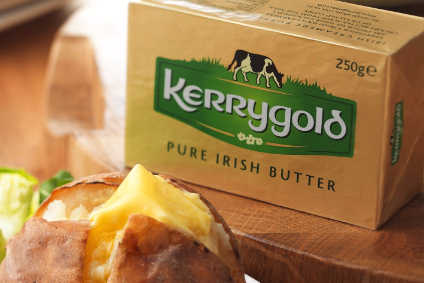 Ireland-based dairy business Ornua today (10 May) booked a 46% increase in operating profit for 2016, boosted by what it said were "record global retail sales" of its Kerrygold products.
Operating profit for the full year was EUR26.6m (US$29m).
Group EBITDA increased 18% in 2016 compared to the previous year to reach a total of EUR43.1m. The group said this result included "investment in new and existing facilities and a EUR6m increase in brand and market development, bringing total group investment to EUR51m in 2016 and delivery of strong product prices returns to members".
Ornua's turnover increased 9% to EUR1.74bn. Turnover excluded Ornua's sale at the end of 2015 of its DPI Specialty Foods business.
The company said global sales of Kerrygold amounted to EUR900m, with volumes in the US up 20%.
A spokesperson for Ornua told just-food the group, which is a cooperative, does not issue a net profit figure, instead reporting EBITDA and operating profit and members' bonus as the "key financial indicators".
Ornua CEO Kevin Lane said: "Excellent performances in established markets such as Germany and the US were accompanied by continued expansion in our developing markets of Africa, China and the Middle East. These results were achieved against a backdrop of significant market volatility and political uncertainty."
"Ornua now exports to over 110 countries… this strategy is ensuring our ability to continue to deliver for our members and for the Irish dairy industry, even in more uncertain market conditions," Lane said.