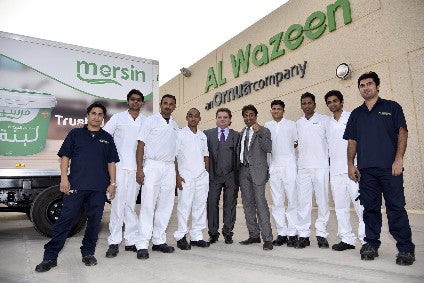 Irish dairy cooperative Ornua plans to grow its business in the Middle East and North Africa following the opening of a new EUR20m (US$22.7m) cheese manufacturing facility in Saudi Arabia.
The company said the site will manufacture white cheese for the Saudi market as well as acting as a "central hub" providing access to the "high growth" markets of the MENA region. Ornua will supply the bakery sector, foodservice customers and retail delis from the site.
The facility also includes R&D capabilities with will be used to co-develop customised white cheese products with Oruna customers.
The site was officially opened yesterday (16 March).
Commenting on the move, Ornua CEO Kevin Lane said: "Today's opening of the Al Wazeen facility is strategically very important to Ornua as it provides the business with a new route to market for Irish dairy. We now have a manufacturing and trading hub in place to service the high growth dairy market of Saudi Arabia and our growing MENA customer base. The ability to innovate and adapt to market needs is key to developing opportunities for Irish dairy."
The investment in Saudi Arabia is the latest in a series of initiatives targeting new routes to market. Ornua has opened a dairy facility in Nigeria, an R&D site in Spain, and expanded its Kerrygold yoghurt in Germany. The cooperative also recently completed the acquisition of Ambrosia, a dairy facility in Shanghai, China.