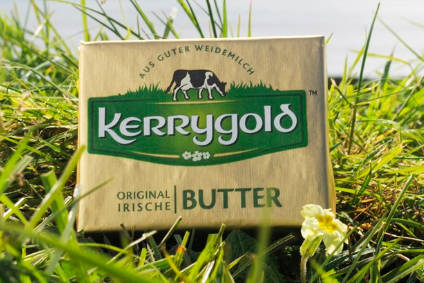 Ornua, the Ireland-based dairy business, is to up the manufacturing capacity of a plant in Germany to meet growing demand for Kerrygold products.
The company is spend EUR10m (US$11m) on expanding production and storage facilities, as well as on "enhanced" office space, at the site in Neukirchen-Vluyn, Dusseldorf. Construction is set to be complete in September.
Ornua CEO Kevin Lane said: "This year, Kerrygold in Germany will again deliver double-digit growth. Ongoing investment in the brand and our facilities has been critical to the Kerrygold success story. This most recent investment enables us to further expand our business in Germany and throughout this region. We are a premium brand and our customers expect products of consistent high quality. Ensuring that we meet those expectations, every time, is key to growing our business."
In September, Ornua said it wanted to grow international retail sales of Kerrygold to EUR1bn in the "coming years". It announced the target as it opened a production and packing facility in Mitchelstown in Ireland. The site has a capacity of up to 50,000 tonnes of butter per annum and will serve as an innovation hub for the Kerrygold brand, centralising product development and innovation.