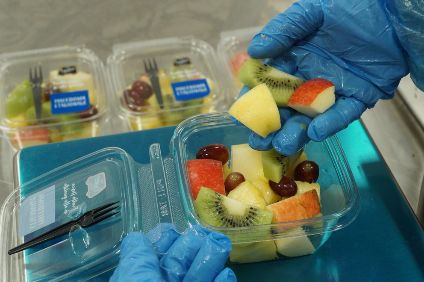 Italy-based fruit and vegetable supplier Gruppo Orsero has acquired the remaining 50% of the capital of local peer Moncada Frutta that it does not already own.
It is the second such deal struck by Orsero in less than two months. In early June it took full control of Sardinia-based Fruttital Cagliari, in which it already held a stake.
Orero said its latest deal, for an undisclosed sum, will increase its penetration in Sicily, where Moncada is based.
It told the Italian stock exchange – Mercato Telematico Azionario of Borsa Italiana (MTA) – that the acquisition will be paid partly in Orsero shares and partly in cash. Post-deal, the Moncada family will own 176,825 shares in Orsero, equal to 1% of its share capital.
Moncada Frutta, part of the larger Moncada Group, specialises in the wholesale distribution of fruit and vegetables in Sicily with a particular focus on pineapples and bananas. Orsero took a 50% stake in the business back in 2011.
Raffaella Orsero, group CEO, said: "With this acquisition, Orsero has completed the integration of the companies previously held in JV with local partners into the group. Moncada Frutta has a leading position in the distribution of fresh fruit and vegetables in Sicily but there are still many opportunities for growth, especially in large-scale retailers."
Angelo Moncada, chairman of Moncada Frutta, said: "The complete integration of Moncada Frutta into Orsero Group opens up new opportunities for development and synergy in Sicily. In fact, the operation has a great strategic value in strengthening Orsero Group's activities on the island and for opening up to new and interesting collaborations with the other companies of Moncada Group."
In 2019 Moncada Frutta achieved revenues of approximately EUR16.8m (US$19.7m).
Orsero hopes to wrap up the deal by the end of September.