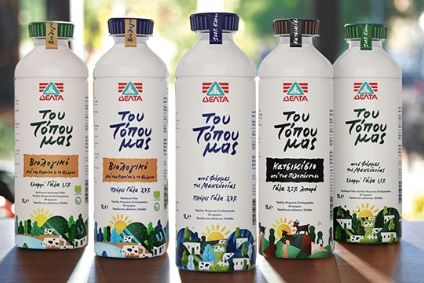 The owner of Vivartia has received a binding offer for the Greece-based food group from Luxembourg headquartered private-equity fund CVC Capital Partners.
Marfin Investment Group (MIG), the Greek investment company that purchased Vivartia in 2007, will hire the services of a financial adviser to negotiate the terms of a potential deal with CVC to ensure a "reasonable and fair" outcome, it said in a statement.
MIG said its board of directors has granted CVC "an exclusivity period for the negotiations and the completion of the agreement" up to 6 November. No guidance to the potential deal price was provided. just-food has approached CVC for comment.
Vivartia operates in the dairy and drinks market through Delta Food, including milk and yogurts, and frozen foods via Barba Stathi, which produces vegetables, ready-to-cook meals and desserts.
Delta also produces juice products, energy drinks, and milk and infant formulas for kids through its namesake brand.
Vivartia owns the subsidiaries Vigla Olympus (cheese), United Mill Company, a "dairy market leader in Bulgaria", and Eurofeed Hellas (animal feed).
The company has interests in the foodservice sector, owning chains including Goody's and Everest.
Vivartia was formed in 2006/7 when what was then Delta Holdings merged with snack maker Chipita International. Chipita was sold off in 2010.