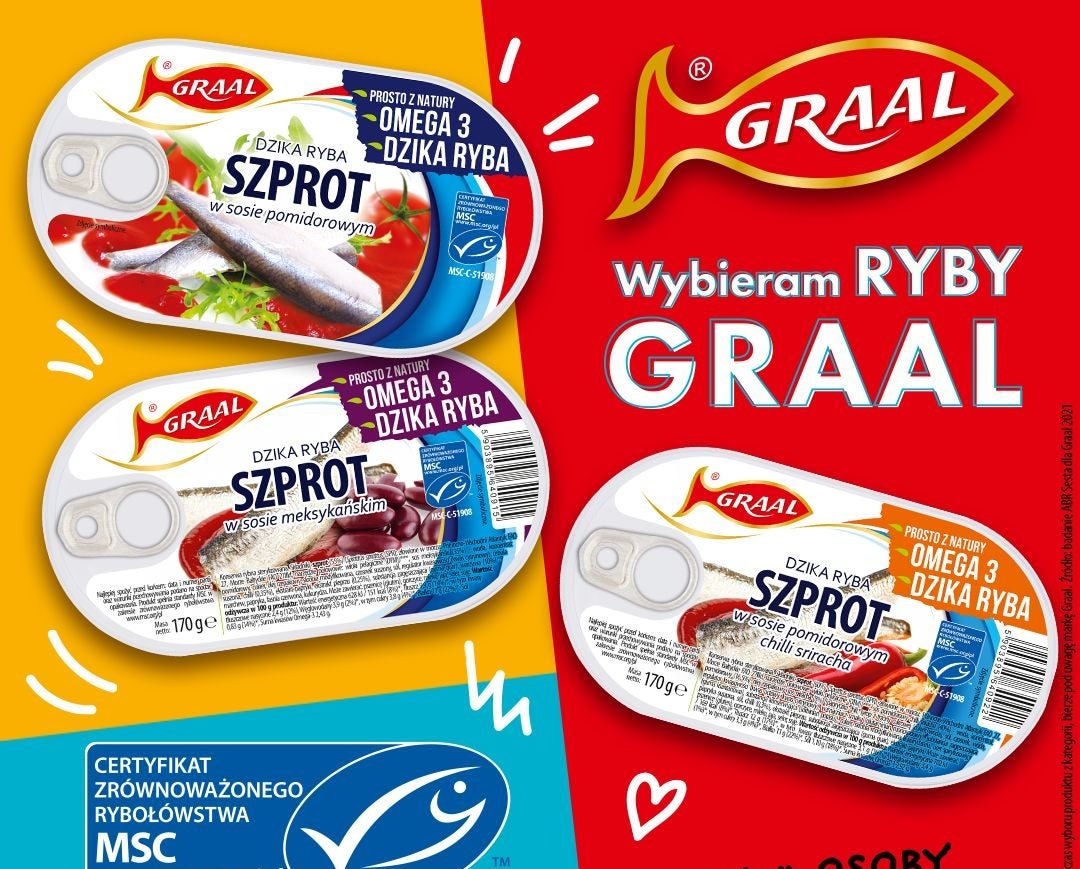 Polish canned fish firm Graal Group is to be partially sold by its private-equity owners and management to Germany-headquartered dairy group Müller.
Abris Capital Partners said it has "signed a preliminary agreement" to dispose of Wejherowo-based Graal in a transaction that excludes the Polish company's fresh and smoked fish business Koral, producing the Superfish brand and also private-label products.
The prospective buyer – Unternehmensgruppe Theo Müller – had not responded to Just Food's request for confirmation of the deal at the time of writing. Warsaw-headquartered Abris Capital said the transaction, to be conducted through Müller's fish products subsidiary Lisner Holding, is subject to competition approval in Poland.
Abris Capital said it invested in Graal in 2017 via a majority stake and partnered with its CEO and founder Bogusław Kowalski in a full takeover. Graal supplies canned and chilled fish and also ready meals under its namesake brand and the Neptun and Kuchnia Staropolska lines, as well as own-label.
According to the Lisner website, the company markets a range of fish and delicatessen products from its HQ and factory in Poznań.
Kowalski said in a statement: "I'm grateful to Abris, my business partner, for all we have jointly achieved over the past six years, which is more than we thought possible. After 33 years of development of the company, I will step aside at Graal after a short transition period.
"The Graal and Lisner businesses have strong product complementarity, and I'm convinced that the new owner will create fantastic opportunities for Graal to continue its growth strategy, entering new geographic locations in Europe and globally."
Graal operates three manufacturing facilities and a distribution facility in Poland employing more than 2,200 people. The business exports to 38 countries in Europe, North America, Asia, Africa and Australia and posted PLN1.6bn (US$360.2m) in sales last year, according to Abris Capital.
A spokesperson for the private-equity firm told Just Food that Koral will remain under the management of the current owners and "will be carved out from Graal" as a standalone business.
Wojciech Jezierski, a partner at Abris Capital, said: "During our partnership with Graal and Bogusław Kowalski, we have helped create an unquestionable market leader with a diverse portfolio of branded and private-label products. We are proud of what we have achieved together and are delighted that the business has found such a complementary partner in Lisner to continue its growth strategy."