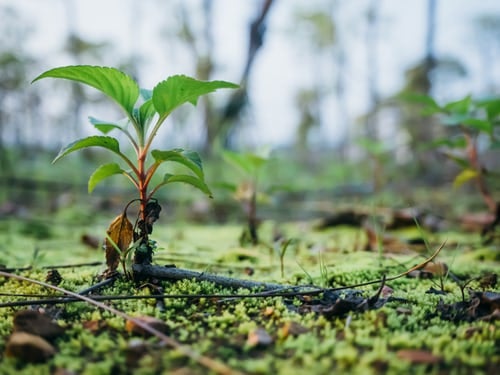 UK-based charity Oxfam has called for governments and companies to re-think their net zero climate targets, suggesting current strategies could threaten global food security and push food prices up 80% by 2050.
In a new report – Tightening the net: Net zero climate targets implications for land and food equity – the charity said net zero carbon emission targets could become a "dangerous distraction that could delay the rapid reductions in emissions that high-emitting countries and companies need to make if we are to avoid catastrophic climate breakdown".
Its main concern is that to reach net zero targets, businesses – including some food heavyweights – and governments are relying on tree-planting – reforestation and creating new forests – to offset carbon emissions rather than reducing those emissions.
"Without clear definition, however, these targets risk being reliant on using vast swathes of land in low-income countries to capture carbon emissions, allowing the biggest emitters to avoid making significant cuts in their own emissions," it said.
It said net zero initiatives "could also lead to an explosion in demand for land which, if not subject to careful safeguards, might risk increasing hunger and fuelling land inequality".
Oxfam suggests land needed for reforestation projects would encroach on that needed for crops to feed growing populations.
The charity added: "Net zero should be a pathway to real and transformative climate action and not greenwash. Carbon emissions need to be reduced now, and land-based climate solutions must centre on 'food-first' approaches that help achieve both zero emissions and zero hunger."
It wants "companies [to] cut emissions in their own operations and supply chains first and foremost" and to see "transparent targets that distinguish between reducing and removing carbon".
Ahead of the COP26 climate summit in Glasgow, the charity is demanding that there is a much stronger focus on cutting carbon emissions in the near term (by 2030).
"Unless the biggest emitters of carbon dioxide take urgent action to cut emissions by about half by the end of the decade, runaway climate breakdown will become inevitable," it said.
In its report, Oxfam suggest it is "mathematically impossible" to plant enough trees to meet the combined net zero targets announced by governments and corporations.
It has calculated that the total amount of land required for planned carbon removal could potentially be five times the size of India, or the equivalent of all the farmland on the planet.