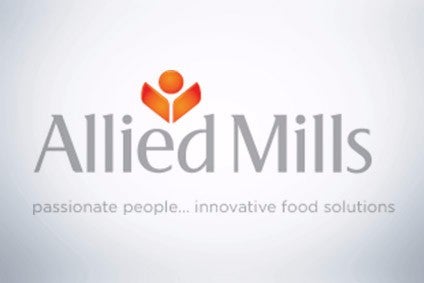 Allied Mills, the Australian bakery products and flour manufacturer co-owned by Australian agribusiness GraIncorp and US agri-food giant Cargill, has been sold to private-equity firm Pacific Equity Partners.
Australian agribusiness GrainCorp yesterday (31 January) announced it had offloaded its 60% stake in Allied Mills for AUD190m (US$144.2m). Cargill has sold its 40% stake but the price it accepted for its shares has not been disclosed by any of the parties involved in the transaction.
Pacific Equity Partners said it plans to "integrate" Allied Mills with the Pinnacle Bakery business it acquired from Ireland-based Kerry Group in 2015.
Tony Duthie, Pacific Equity Partners' managing director, said: "This is a rare combination of complementary businesses operating in truly adjacent categories."
James Ajaka, the CEO at Pinnacle Bakery, added: "Since acquiring Pinnacle, PEP has substantially increased investment in both R&D and manufacturing capability and demonstrated an unwavering focus on delivering great results for our customers. The combination of Pinnacle and Allied Mills offers a unique opportunity to generate value through category-leading innovation and technology solutions while embedding a world-class supply chain which can service more customers, more often."
GrainCorp and Cargill formed Allied Mills in 2002 when they acquired milling assets from Australia-based food group Goodman Fielder.
Allied Mills' operations include seven milling facilities, four mixing sites, four manufacturing plants making par-baked products, plus an ingredients factory.
The company supplies food manufacturers, retailers and foodservice operators