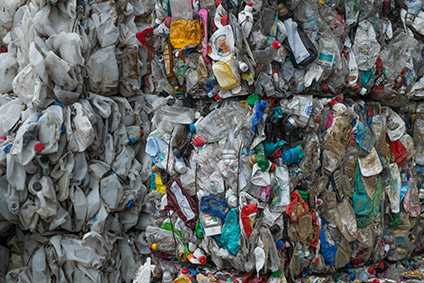 A series of proposals intended to cut down on waste has been issued by the UK government.
The plans, which will now go out for consultation, include an already mooted tax on plastic packaging that does not meet a minimum threshold of at least 30% recycled content and getting packaging producers to pay the full cost of dealing with their waste.
The measures also include driving up public recycling levels by introducing household food waste collections.
The government is also seeking views on introducing a deposit-return scheme for cans and bottles.
Launching the proposals, Environment Secretary Michael Gove said: "We are committed to going further and faster to reduce, reuse, recycle and cut waste. That's why we are leading the way to move away from being a 'throw-away' society and drive up domestic recycling.
"Through our plans we will introduce a world-leading tax to boost recycled content in plastic packaging, make producers foot the bill for handling their packaging waste, and end the confusion over household recycling.
"We are committed to cementing our place as a world leader in resource efficiency, so we can be the first generation to leave our environment in a better state than we inherited it."
The proposals, which also include consistent labelling on packaging so consumers know what they can recycle, build on commitments made in the government's Resources and Waste Strategy published in December.
The changes will make up a key part of the government's upcoming Environment Bill, to be introduced early in the second session of Parliament.
It said that, subject to consultation, the tax on plastic packaging that does not meet recycling standards will be introduced from April 2022. This was first mentioned in the government's Budget last year.
The government is now seeking views on proposals for how the tax will work.
Views will be sought on all of its waste reduction plans over the next 12 weeks.
just-food has asked UK industry body The Food and Drink Federation for a response to the proposals.