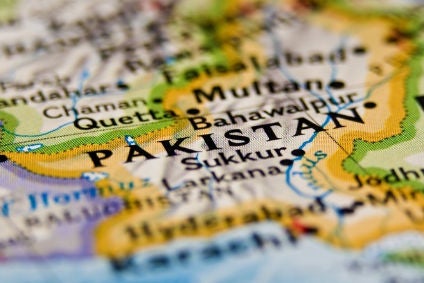 Engro Foods, the Pakistan-based dairy company, has reported higher first-quarter profits, although sales came in lower year-on-year.
Profit for the quarter to the end of March was PKR1.11bn (US$10.6m), up from PKR1.07bn in the first three months of 2015.
Engro Foods' bottom line was helped by a lower tax bill. Operating profit fell from PKR1.83bn in the first quarter of last year to PKR1.66bn.
A fall in net sales hit Engro Foods' operating profit. The company also reported a jump in distribution and marketing expenses, although its cost of sales were down.
Net sales stood at PKR11.74bn, versus PKR12.5bn a year earlier.
Engro Foods sells a range of dairy and ice cream products. Its brands include Olper's and Omore.
According to a report from Euromonitor published last August, Engro Foods is the second-largest company by sales in drinking milk in Pakistan, behind Nestle.
The company's export markets include the United Arab Emirates, Singapore and Sri Lanka, according to its website.
Last month, FrieslandCampina, the Dutch dairy giant, announced it would "start investigating a possible acquisition of an interest up to 51% in Engro Foods".
An investment in Engro Foods would mark FrieslandCampina's entry into Pakistan's dairy sector.
FrieslandCampina did not respond to questions today about how much progress it had made in its deliberations over buying the majority stake in Engro Foods.