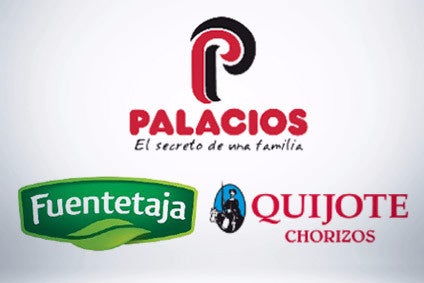 Spanish food manufacturer Palacios Alimentacion has confirmed its acquisition of two companies – one in Spain and another in the US – aimed at strengthening its position as a supplier of Spanish-origin products.
Palacios said it had acquired all share capital in Spain's family-owned Precocinados Fuentetaja, for an undisclosed sum. The deal will allow Palacios to "consolidate its leadership in chilled foods", the company said.
Fuentetaja is a producer of refrigerated Spanish omelettes sold under its own brand and own labels by food distributors in Spain, Europe and the US. Fuentetaja, established in 1993, also produces refrigerated pizzas and other pre-cooked dishes from its production centres in Segovia and Madrid.
Palacios, meanwhile, said its acquisition of Florida-based Elore Holdings' Quijote Spanish chorizo brand "reinforces its international presence". Elore manufactures and distributes its own branded products as well as importing and distributing Palacios-branded chorizo through retailers, wholesalers and foodservice companies in the US and Mexico.
"The entire capital of Quijote comes from an individual shareholder who set up as a Palacios distributor some time ago," Palacios said.
Palacios said both deals "fulfil some of the objectives" it was set, when it was acquired last year by the Carlyle Group, to "enhance the company's growth and diversify the business through a greater international presence and other categories of prepared food".
"With these acquisitions, Palacios will now report more than EUR200m (US$209m) in sales, generating more than 25% from international markets," the company said.
Palacios CEO Pedro Domínguez told just-food: "Quijote especially strengthens our presence in the US, where there is a strong demand of high-quality Spanish provenance products."
Both deals have already been given the green light by regulators, including the Spanish Competition Authority, without conditions, Domínguez said. Neither of the acquisitions are expected to result in job losses or consolidations of facilities, he added.
Domínguez said: "We continue to look for different growth opportunities, organic and inorganic. The rationale of the acquisitions is to underpin revenue. For example, the presence of Quijote in the US will allow Palacios to increase revenues from other Palacios products in the US market."
He added: "The company has grown approximately 10% in the past few years and we expect to be able to continue this pace in the future."