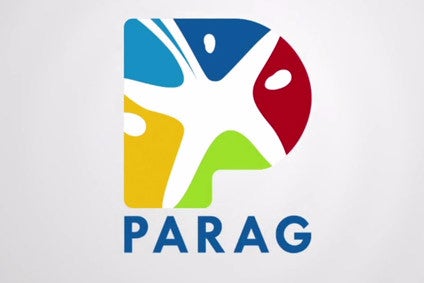 Parag Milk Foods, a leading Indian dairy company, continues to sales and earnings growth driven by a consolidated brand development strategy around its four key products: Gowardhan; Go; Topp Up; and Pride of Cows.
Net profit during the fourth quarter of 2016 increased by 49.6% at INR196m compared toINR131m for the same period last year. Overall company revenues were up 16% at INR4.08bn, INR3.49bn. EBITDA for the business stood at INR429m, up from INR271m.
Paraq appears in a strong position to build on its recent IPO in May that raised some INR7.7bn with shares being offered at INR215-227 per share. Bharat Kedia, chief financial officer, said he is confident it can grow its operating margins to double digits in 2017, up from the 9% achieved in the last year.
In the full year to April 2016 Parag saw revenues up by 19.6% year-on- year achieved consolidated revenues of INR16.45bn, EBITDA of INR1.48bn and profit before tax was INR473m.
This is on the back of a CAGR increase of 17%, 18% and 58% over the last three years. This compares to an average CAGR across the Indian dairy sector of 12-13%, the company noted.
Key product developments in the last year have seen the introduction of sachet packs of ghee, a buttermilk with southern spice variant, the introduction of Go Badam milk, Go Chutney cheese slices and Go Almette Creamed Cottage Cheese. It is now India's biggest supplier of whey protein powder to Nestlé.
Its revenues are now split 67% for milk products, 18% for fresh milk, 12% skimmed milk power and 2% for other revenues.
It has setting its sights on developing more whey-based products and part of the revenues raised by the IPO will be invested in developing more premium consumer whey-based products.
Paraq has a milk processing capacity to handle 2m litres per day and claims to have the largest cheese production facility in India, with a raw cheese production capacity of 40 MT per day.