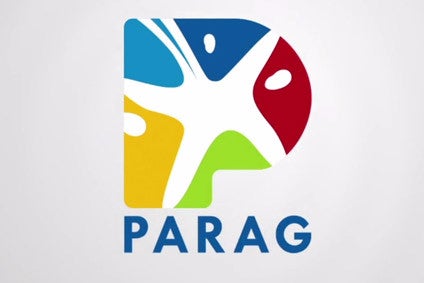 Parag Milk Foods, the India-based dairy business, has posted a jump in earnings in its first quarter, with the company benefiting from lower raw-material costs and rising sales of fresh milk.
The company booked a net profit of INR108.2m (US$1.6m) for the three months to the end of June, up from INR70.3m a year earlier.
Parag Milk Foods saw a fall in its finance expenses help its net profit but a 3.3% decrease in raw-material costs and improved revenue contributed to a 15.8% rise in EBITDA to INR330m.
Revenue was up 2.6% at INR3.84bn. Parag Milk Foods reported a 14% decline in skimmed milk powder sales to INR481m but saw fresh-milk revenues rise by a quarter to INR932m. Revenue from milk products – Parag Milk Foods' largest division – grew 5% to INR2.39bn.
Parag Milk Foods markets dairy products under the Gowardhan, Go, Topp Up and Pride of Cows brands.
It has three processing facilities – two in the western city of Pune and one in the south-eastern state of Andhra Pradesh.