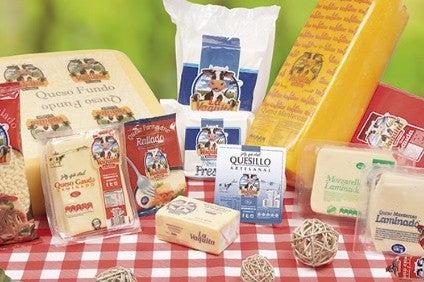 Parmalat, the Italian dairy group controlled by France's Lactalis, has acquired "several" cheese-making companies in Chile at a combined enterprise value of around EUR100m (US$105m).
The group, which made the acquisitions through its La Vaquita Holding subsidiary, said the deals had been "fully financed with its own resources" with the goal of "strengthening" its presence in South America.
Parmalat did not name the cheese firms involved, but said they owned brands including La Vaquita and Kümey. However, Parmalat said the acquired companies generated net sales of around EUR95m in 2016. The deal includes "include four production facilities with about 600 employees".
A spokesperson for Parmalat told just-food today (2 March) the firms involved might be named at a later date, subject to confidentiality agreements.
Last month, Lactalis-owned holding company Sofil filed a complaint with Italy's stock market regulator against Parmalat minority shareholder Amber Capital. The moves came as Lactalis continued to pursue its attempt to increase its stake in the Italian dairy group. If it takes ownership of 90% of Parmalat's outstanding share capital Lactalis has indicated it would then de-list from the Italian stock exchange.