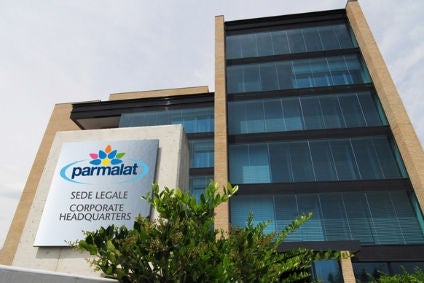 Just as Italian diary giant Parmalat reported an almost 10% increase in preliminary first-half revenue, albeit due to an unexpected rise in milk prices in its main markets, CEO Yvon Guerin announced he will resign in September.
The Lactalis-owned company posted a 9.5% increase in sales to EUR3.3bn (US$3.9bn) across the Parmalat Group for the first six months of 2017, with the biggest gains coming from Africa and Latin America, according to a statement today (28 July). However, volumes fell 4.6% because of the higher prices.
"In an environment of increasing raw milk prices and consequent activation of specific commercial actions carried out by the subsidiaries in Europe, Africa, Oceania and Latin America, and in markets characterised by strong competitive pressure, sales volumes slowed down," the statement said.
"The North American region reported a positive performance in terms of sales volumes."
CEO Guerin announced to a board meeting today his intention to resign, citing personal reasons. His departure will take effect from 12 September after the approval of the first-half results.
"The board of directors heard with regret the decision by Yvon Guerin, who was entrusted with the management of the group following the 2011 tender offer, through which the Lactalis Group became Parmalat majority shareholder," the statement said, adding that he will continue his career within Lactalis under a different assignment.
Earlier this month, The Australian newspaper reported earlier this month China had suspended Parmalat's fresh milk licence because it claimed the company's factory in Adelaide was applying too much heat during processing.