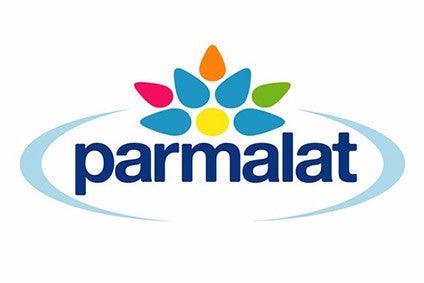 Parmalat, the Italian dairy group that is majority-owned by France's Lactalis, has said it expects constant currency sales and earnings growth to accelerate during 2017.
The company forecast revenue and EBITDA, excluding currency exchange and the impact of the group's business in Venezuela, to increase by "around 4%" in the 12-month period to end-2017.
In 2016, Parmalat revealed sales at constant exchange rates and scope of consolidation rose 2.5% to EUR6.5bn (US$6.9bn). On a reported basis, sales increased 1.1%. EBITDA, excluding forex and Venezuela, increased 6.6% to EUR458.5m. On a reported basis EBITDA was up 3.2%.
Full year net profit, however, dropped significantly during 2016 as the group lapped one-time gains associated with litigation settlements. Net profit fell to EUR56.9m compared to EUR65.3m. "This reduction was mainly determined by a decrease in net income from litigation settlements and lower dividends from investee companies," Parmalat said in a statement.