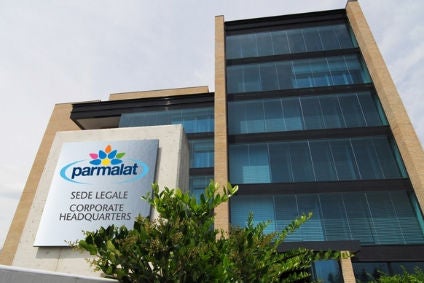 Parmalat, the Italy-based dairy business in which France's Lactalis holds a majority stake, has booked higher first-quarter profits, thanks to "improved results" in the US and Europe.
Net profit reached EUR45.4m (US$50.7m), versus EUR38.5m in the first six months of 2015.
EBITDA in the period to the end of June totalled EUR171.6m, up 1.3%, despite the negative impact of the devaluation of the Venezuelan currency versus the euro.
At constant exchange rates, excluding Venezuela and stripping out the impact of M&A, EBITDA rose 12%, thanks, Parmalat said, to its businesses in the US and Europe. It cited operating efficiency and the "optimisation" of promotional programmes.
Net revenue increased to EUR2.99bn, up 1% compared with the first half of 2015. At constant exchange rates, excluding the recent acquisitions in Brazil, Mexico and Australia and stripping out the results from Venezuela, net revenue rose 2.3%, with "a positive contribution" by Parmalat's operations in Latin America, Africa and North America.
Parmalat's revenue in Europe fell, with consumption in the categories in which the company operates in Italy lower year-on-year. Italy accounts for 90% of Parmalat's sales and EBITDA in Europe. The business also operates in Russia, Portugal and Romania.
The company maintained its forecasts for underlying net revenue and EBITDA, which the company expects to grow "about" 5% and 10% respectively. It added: "Growth is projected for the second half of the year, when the effects of the reorganization processes for the new acquisitions and the results of the efficiency-boosting programme underway will be realised."