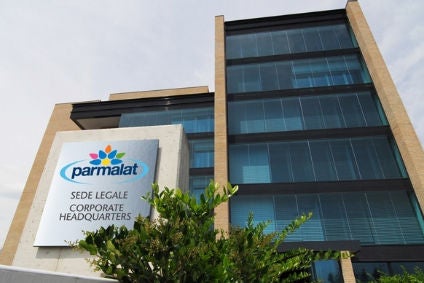 Parmalat, the Italy-based dairy group, today (24 May) booked lower first-quarter profits amid the challenging economic conditions in Venezuela and pressure from foreign exchange.
The company, in which France's Lactalis owns a majority stake, posted profit of EUR13.5m (US$15.1m) for the three months to the end of March, down from EUR19.4m a year earlier. Parmalat's EBITDA dropped 5.1% to EUR77.5m.
Measured at constant exchange rates and excluding both the impact of M&A and Parmalat's operations in Venezuela, the company's net profit rose. Parmalat said the performance of its industrial operations offset higher finance costs year-on-year.
Underlying EBITDA was up 16.1% thanks to "improved results" in the US, Europe and Australia.
Net revenue stood at EUR1.4bn, 3.2% higher year-on-year. Without the impact of currency fluctuations, M&A and the Venezuela business, net revenue inched up 0.7%. Parmalat pointed "a positive contribution" by its businesses in North America – in particular the US – and in Africa.
Parmalat maintained its forecasts for underlying net revenue and EBITDA, which the company expects to grow "about" 5% and 10% respectively. It reiterated growth would be "concentrated mainly in the second half of the year" as it feels the benefit of integrating recent acquisitions.