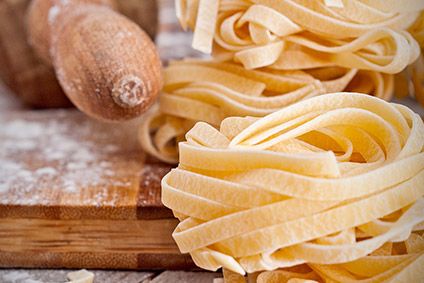 French firm Pastacorp has tabled a bid for the fresh pasta business owned by Financière Turenne Lafayette, the embattled local food holdings company that is offloading assets.
Pastacorp, which markets pasta under the Lustucru and Rivoire & Carret brands, has made "a firm takeover offer" for the assets, Financière Turenne Lafayette said.
Financière Turenne Lafayette's pasta arm primarily sells own-label pasta for retailers, although it does have branded business around the city of Toulouse.
The bid has received the backing of Financière Turenne Lafayette's banking partners and will be presented to a commercial court in Paris on 29 May.
Financière Turenne Lafayette, which has a portfolio that also includes William Saurin ready meals, received emergency financial aid of close to EUR70m (US$76.4m) from several banks and the French state at the start of the year.
It followed the preliminary findings of an audit that revealed evidence of the falsification of the group's accounts over a prolonged period and debts in the region of EUR350m. Financiere Turenne Lafayette operates 21 production plants and employs 3,200 staff.
At the same hearing, the court will examine an offer from French pork group Cooperl for five of the group's charcuterie units: Paul Predault, La Lampaulaise de Salaisons, Madrange, Montagne Noire and Germanaud. None of the companies have disclosed the values of either bid.
The Lustucru brand is in effect used by two businesses – Pastacorp and Spain's Ebro Foods. When Ebro acquired Lustucru in 2002, France's competition regulator did not allow the Spanish group to buy the whole business, leaving Pastacorp with the right to sell dried pasta under the Lustucru brand.