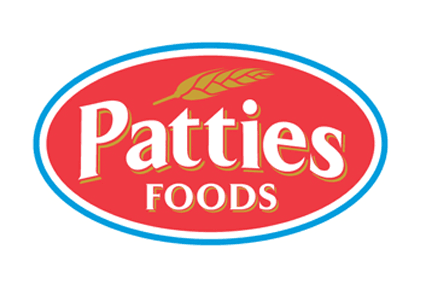 An exit of from frozen food has enabled Patties Foods to report an increase in full-year earnings as the Australian company hailed improvements in its core business.
The company said reported EBIT increased 130.8% to AUD21.1m (US$16m) in the 12 months to 30 June. Operating profit at its underlying core bakery unit increased 15.1% to AUD25.4m, although when the firm's now discontinued frozen fruit operations – which had been hit by a massive berry recall – were included underlying earnings were down 6% to AUD22.4m.
Chairman Mark Smith said that the "solid and improving" EBIT generated from core businesses was "very pleasing" given the group's increased investment in marketing.
"The strategic decision to exit the frozen fruit category is now complete and accordingly the business continues to concentrate on driving its profitable core Bakery business and importantly iconic food brands such as Four'n Twenty, Patties, Herbert Adams, Nanna's and Chefs Pride," Smith said.
Total sales were down 4.6% to AUD245.1m but core bakery sales increased 4.6% to AUD233.5m. Managing director and CEO Steven Chaur said growth was driven by its branded sales which offset the exit of two private label contracts.
"Our brands continued to exceed the market growth in all sales channels, with Patties growing revenue +6.2%, Four'n Twenty +13.2%, Herbert Adams +11.6% and Nanna's +12.2%. Overall our bakery business grew at +4.6%, offsetting a revenue decline of -19.4% in our contract manufacturing business against the prior year as the Company chose to exit two unprofitable Private Label contracts," he explained.
Net profit increased 533.2% to AUD13m.
At the beginning of June, Patties' board backed a takeover approach from local private-equity firm Pacific Equity Partners. Investors are due to vote on the plan this month but additional comment was not made on the proposed takeover approach.