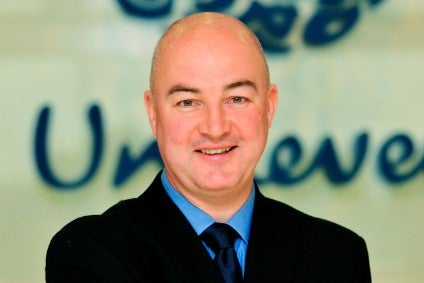 Unilever announced today (29 November) that chief executive Paul Polman will retire from the Anglo-Dutch consumer-goods giant in the new year.
Alan Jope, a Unilever veteran who is president of the company's beauty and personal care division, will take on the job from 1 January, while Polman will stay on in a supporting role through the first half of next year. The announcement is also timely, with the CEO about to mark a decade at the firm at the end of the year.
Polman's retirement comes as no real surprise after the owner of such brands as Ben & Jerry's ice cream and Marmite spread was reported in the media last November as having started the process of seeking a successor to the CEO.
However, in May this year Polman indicated he was in no hurry to vacate the position, telling analysts during his Unplugged series he still had unfinished work to complete. At that time, Polman said he favoured an internal candidate to be his replacement.
Unilever chairman Marijn Dekkers said in a statement today: "Paul is an exceptional business leader who has transformed Unilever, making it one of the best-performing companies in its sector, and one of the most admired businesses in the world. His role in helping to define a new era of responsible capitalism, embodied in the Unilever Sustainable Living Plan, marks him out as one of the most far-sighted business leaders of his generation."
Polman was accredited for delivering "consistent top- and bottom-line growth ahead of its markets" and responsible for providing a 290% total return to shareholders during his tenure. He will officially retire as CEO and a Unilever board member on 31 December, and will leave the company early in July.
Meanwhile, having joined the company in 1985 as a graduate marketing trainee, Jope has served the beauty and personal care division since 2014 and has been on the leadership executive since 2011. He headed up Unilever's North Asia business for four years and was president of the Russia, Africa and Middle East operations.
Unilever said it will "shortly" announce a replacement to lead the personal care division.
Chairman Dekkers added: "After a rigorous and wide-ranging selection process, the board is delighted to appoint Alan to the role. Having worked for Unilever in a variety of senior management roles, Alan has a deep understanding and experience of our business, the industry, and the markets in which we operate. He is a strong, dynamic and values-driven leader with an impressive track record of delivering consistent high-quality performance."