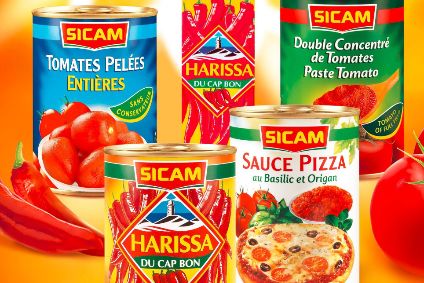 UK-based private equity firm group Development Partners International (DPI) has backed Tunisian food business Sicam to the tune of US$56m.
The London-headquartered investor, which is focused on investments linked to Africa's growing middle class, backed Sicam through its Africa Development Partners III fund. Terms were not disclosed.
Tomato processor Sicam (Société Industrielle des Conserves Alimentaires) produces tinned tomatoes, tomato paste, Harissa, pizza sauces and jam as well as canned fruit and vegetables. Founded in 1969, it is wholly owned by the Bayahi Group, a Tunisian conglomerate that owns more than 30 companies across a variety of sectors.
DPI said its investment, its fund's first in Tunisia, represents one of the largest private-equity transactions ever undertaken in the country.
It said it is partnering with the Bayahi Group to reinforce Sicam's position in Tunisia and help drive its international expansion strategy.
Sofiane Lahmar, a partner at DPI, said: "Sicam has successfully positioned itself as the market leader in the Tunisian tomato business, with its products becoming household names across the country, synonymous with quality.
"Access to food and food production are key to Africa's continued economic growth and development and Sicam is well positioned to benefit from these macro trends."
Tahar Bayahi, Sicam chairman and CEO, said: "DPI has significant sector experience and expertise investing across the region and we look forward to working with them to continue to drive the growth of our business and Sicam's international and export strategy."