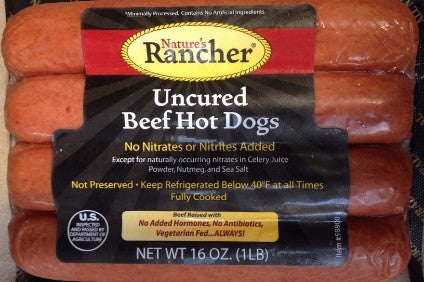 US meat specialist Pederson's Natural Farms has swooped to take over local ready-to-eat snack bacon firm Nature's Rancher.
No financial details relating to the transaction have been released.
Pederson's Natural Farms is a food producer based in Hamilton, Texas. It offers a range of bacon, sausage and ham products including cherry-smoked bacon, uncured hickory smoked pepper bacon and jalapeno smoked sausage.
It works with self-sustaining family farms – those that grow the grain to feed their pigs, for example – and prides itself on its products containing no growth hormones or antibiotics.
Pederson's produces approximately 100,000 pounds of bacon per week for foodservice and retail customers. It employs about 60 people and operates a 34,000-sq ft plant in Hamilton.
Columbus, Ohio-based Nature's Rancher shares Pederson's values, using pork that is humanely raised, vegetarian-fed and antibiotic-free. It is known for its ready-to-eat snack bacon and its products are sold exclusively through the Whole Foods Market grocery store chain.
Pederson's was familiar with Nature's Rancher and its products as its leadership team had worked with the Ohio firm on the research and development of a fully cooked, shelf-stable snack bacon, which was launched by the company earlier this year.
Neil Dudley, vice president of operations at Pederson's, said: "By folding the Nature's Rancher brand into our operations, we are better positioned to take advantage of our long-term strategic growth goals, which includes an increasingly integrated business model and multi protein product mix."
Pederson's said Nature's Rancher will roll out a new look for the brand in September.