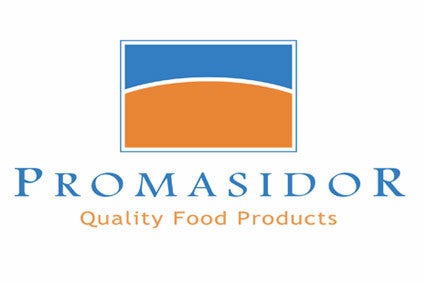 PepsiCo and Ajinomoto are reportedly among the bidders aiming to take a stake in African dairy company Promasidor.
According to Reuters, which cited an unnamed source, the Japanese and US food giants want to use Promasidor's African distribution to grow on the continent. A third unidentified bidder is also understood to be in talks over a possible investment.
The stake could represent 33% of Promasidor, Reuters reported. The newswire said investment firm Tana Africa Capital, which owns 25% of Promasidor, is looking to sell up. The rest of the 33% shareholding would come from shares owned by the founding family behind Promasidor.
A deal could value Promasidor at approximately US$1bn and an announcement is expected to be made as soon as this week.
Promasidor has operations in more than 30 African countries. It produces dairy, powder, beverage and cereal products under brands such as Loya, Sossi, Cowbell and Yumvita.
When contacted by just-food, PepsiCo declined to comment on what it called "rumour and speculation". Ajinomoto said it was unable to confirm the report.
Promasidor and Tana Africa Capital did not return requests for comment.
Multinational companies are increasingly pursuing M&A to expand in emerging African markets. Earlier this year, French dairy giant Danone announced two transactions to grow its business in Africa – the purchase of Egypt's Halayeb for Dairy Products and Juice and a minority interest in Fan Milk International. Those deals followed news Danone-backed Kenyan dairy company Brookside Dairy acquired Ugandan dairy company Sameer Agriculture and Livestock Limited last year.
Meanwhile, in 2015, Arla Foods inked a joint venture agreement with Egyptian dairy Juhayna Food Industries and France's Lactalis lost out in the race to acquire Egypt's Arab Dairy to investment firm Pioneers Holding.
Last year also saw Kellogg make three investments in Africa. The US cereal and snacks group bought a majority stake in Egyptian snack maker Bisco Misr, snapped up a majority stake in another company in Egypt, cereal manufacturer Mass Food Group and set up a venture with African consumer products firm Tolaram.