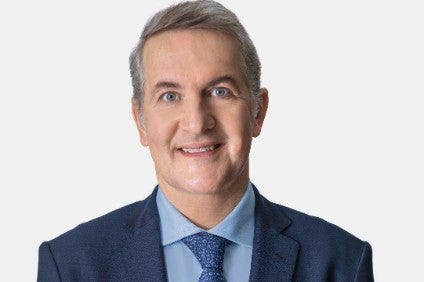 Ramon Laguarta, the CEO of PepsiCo, has also been appointed chairman of the US-based food and beverage giant.
Laguarta, who replaced Indra Nooyi to become PepsiCo's chief executive in October, is to also succeed her as chairman on 1 February.
When the Lay's and Quaker owner announced the change in CEO last August, it said Nooyi would step down as CEO on 3 October but remain as chair until early 2019.
Laguarta said yesterday (10 January): "I … want to thank Indra for her outstanding leadership and tireless work on behalf of PepsiCo. I look forward to building on the strong legacy she and our previous leaders have created, and to working with our very talented global team to position PepsiCo for our next phase of growth."
Laguarta has spent more than two decades at PepsiCo. He was promoted to the position of CEO last year after under 12 months as president, a role that followed three years heading up the Quaker and Lay's owner's operations in Europe and sub-Saharan Africa.
Nooyi joined PepsiCo in 1994. She moved from a dual role as PepsiCo president and CFO to the CEO job in October 2006, replacing Steve Reinemund. She became PepsiCo chairman in 2007.
Timeline – PepsiCo under outgoing CEO Indra Nooyi
Cereal? Health? A company split? What might be next for PepsiCo under new CEO Ramon Laguarta