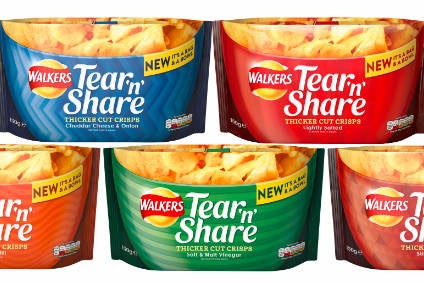 PepsiCo has confirmed it is to close its manufacturing site in Peterlee in the north of England by the end of the year, with the loss of all 380 jobs.
The site, which manufactures Walkers crisps, employs 355 production workers and 25 HGV drivers.
"We appreciate that this is very difficult news for everyone at the Peterlee site," Tracey Foster, the facility's manufacturing director. "We would like to emphasise that this decision in no way reflects the performance of our colleagues at Peterlee and we remain very grateful for their hard work and commitment. Our priority now is supporting and providing assistance to our colleagues who are impacted by this decision as we move into the process of consulting with employees on an individual basis about what this means for them personally.
"Peterlee has been an important site for our business but the proposal presents significant productivity and efficiency savings crucial for ensuring the long-term sustainable growth of our business in the UK."
It was revealed in March the Peterlee site was under threat of closure. The factory makes a number of Walkers' brands including Wotsits, Cheetos, Smiths Fries, and Walkers Sensations.
PepsiCo now plans to move production of the snacks to its other factories around the UK. Michael Hunt, regional organiser for trade union GMB which represents the workers, said: "I am sorry to say that despite a number of counter proposals PepsiCo has decided to go ahead and close the factory on 31st December."