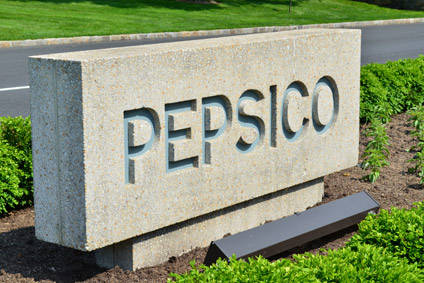 PepsiCo has stood by its "good-faith" pay offer to striking staff at a snacks plant in the US and hit out at "misleading allegations" about working at the site.
Employees at the factory in Topeka have been on industrial action since 5 July, protesting pay and conditions.
Anthony Shelton of the Bakery, Confectionery, Tobacco Workers and Grain Millers International Union (BCTGM), which represents the strikers, has claimed workers are being "forced to work seven days a week, up to 12 hours per shift".
In a statement dated 12 July, Shelton said: "Many of the more than 800 workers are only getting an eight-hour break between shifts. They are forcing the current workforce to work double and triple shifts."
Frito-Lay, PepsiCo's domestic snacks business, issued its own statement yesterday. The company insisted its offer – a two-year contract that would include staff getting a 4% wage increase over the period – was what the union had put forward on salaries.
"Though the union has suggested that Frito-Lay did not meet its terms, Frito-Lay in fact agreed to the union's proposed economic terms," the snacks giant said.
"Our good-faith offer – which was endorsed by the entire union bargaining committee, a group elected to represent views of the full bargaining unit – accepted the union's proposal for across-the-board wage increases and, at Frito-Lay's suggestion, improved work rules that would reduce overtime and hours worked."
The Frito-Lay statement also sought to underline how the company believes "many inaccurate and misleading allegations" have been made against the business.
It insisted "overtime requirements have been overstated", adding: "Our records indicate 19 employees worked 84 hours in a given work week in 2021, with 16 of those as a result of employees volunteering for overtime and only three being required to work."
Part of the offer put to staff will see a cap on "required work at 60 hours per week" and an end to "squeeze shifts", the Doritos maker said.
In its statement, Frito-Lay also insisted employees are not required to continue working if a colleague "requires emergency medical attention".
The Cheetos and Lay's manufacturer added: "Frito-Lay wholly rejects the recent allegation as entirely false that an employee 'collapsed and died' and the company 'moved the body and put in another co-worker to keep the line going.' We are aware of only two instances in the last five years in which an individual has experienced a medical emergency at the plant that unfortunately resulted in that individual passing away. In both cases, medical attention was initially provided at the plant and work ceased until the associates were safely on the way to the hospital."
Frito-Lay has also faced claims of staff suicide due to working conditions at the Topeka plant.
The company said: "Frito-Lay provides resources for any employee struggling with depression or other mental health issues. We have no knowledge of any associate taking their own life as a result of work conditions and never has anyone taken their own life at the Topeka site."